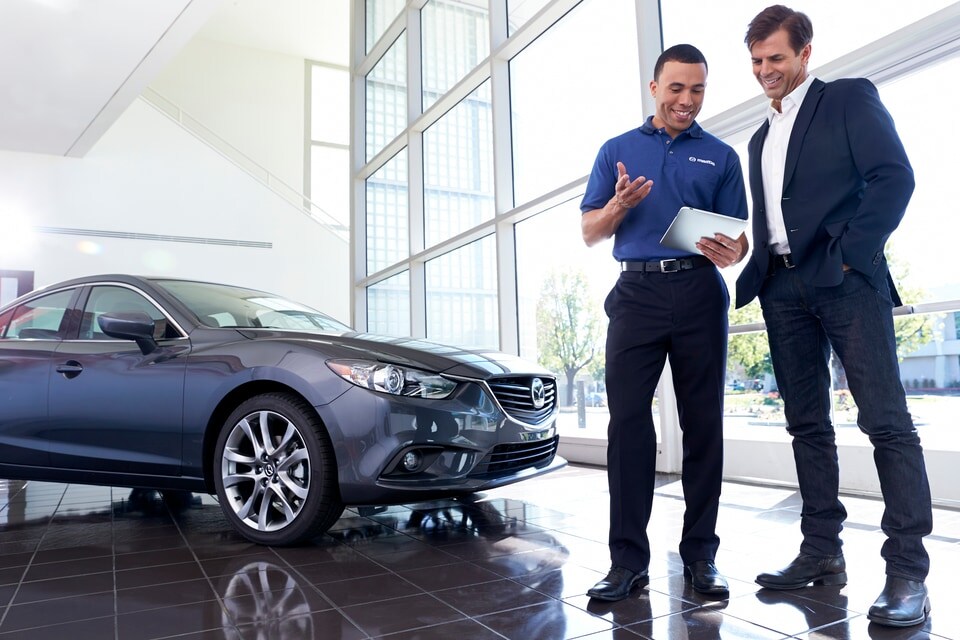 Our Certified Technicians Want to Help You Get the Most Out of Your Mazda Vehicle this Summer!
Evansville Mazda wants to see drivers from Newburgh to Jasper get the most out of their Mazda vehicles through whatever the seasons throw their way for years to come. Months ago we helped drivers get their vehicles ready for winter with winter tune-ups and winterization tips to help your vehicle survive the winters of Henderson and Owensboro, now our service center is here to help your vehicle take off its winter coat and prepare for an exciting summer behind the wheel!
Trust the Mazda Service Experts at Evansville Mazda to Get Your Vehicle Prepared for Spring and Summer Driving
If winterizing your Mazda vehicle is like wrapping your vehicle in a heavy winter coat to protect it for the elements, prepping your Mazda vehicle for spring and summer by removing that coat is just as important to protecting your vehicle. A good strong wash with special attention paid to the undercarriage is what your vehicle needs most; washing away the months of salt and dirt that have caked onto your vehicle and can cause corrosion. You should also swap out your winter accessories like wiper blades and floor mats for summer ones to ensure they'll be ready to be used again next winter.
You can also treat your vehicle to a tune-up when you bring it to our Evansville Mazda service center and let our certified technicians work their magic to ensure it's in perfect driving condition. We offer services and maintenance of all kinds in our Evansville service center, and we proudly help the drivers of Henderson and Jasper get the most out of their Mazda vehicles for years to come!
We Hope to See You and Your Mazda Vehicle Soon at Evansville Mazda's Service Center
We can't wait to see you and your Mazda vehicle in our Evansville Mazda service center for a spring tune-up to ensure a summer of enjoyable driving through Owensboro and Newburgh. Visit our service center or schedule an appointment today, we look forward to seeing you soon!