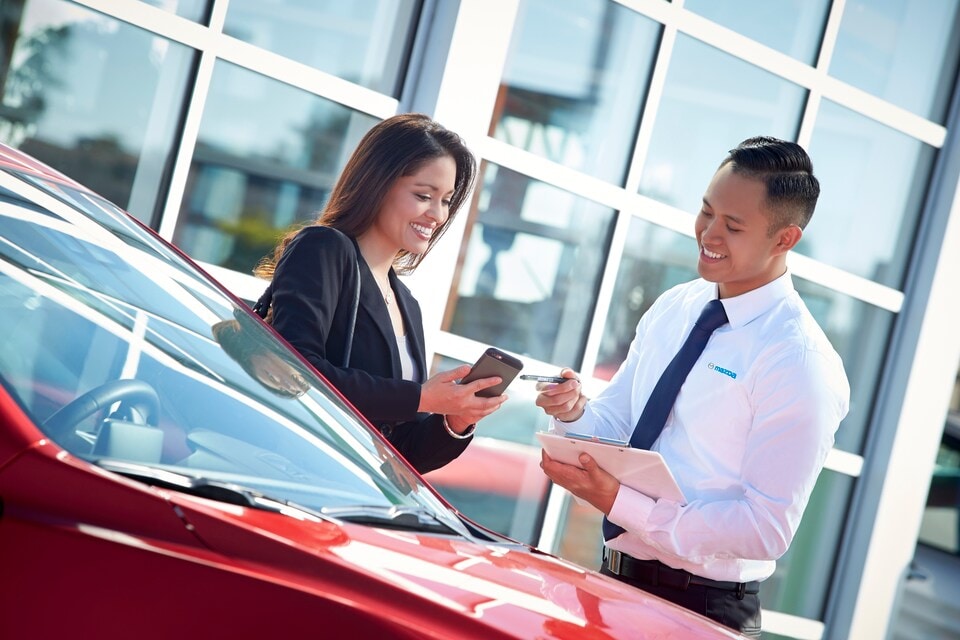 We're Proud to be the Local Source for All Your Mazda Vehicle Needs
Welcome to Evansville Mazda! The local source of incredible new Mazda vehicles that drivers from Owensboro to Henderson are sure to enjoy shopping for and driving for work or play! Our convenient location makes us the preferred source of new and pre-owned Mazda vehicles in Evansville, and we proudly pull out all the stops and work as hard as we can to meet the needs of our drivers from Jasper and beyond! Visit our Evansville Mazda showroom to experience the incredible quality of our Mazda vehicles, and hard-working efforts of our team to provide you with a customer service experience like nothing you've experienced before!
Evansville Mazda Serves Drivers from Newsburgh and Henderson With All Their Vehicular Needs
Evansville Mazda doesn't just offer an enjoyable shopping experience and a wide selection of new and pre-owned Mazda vehicles, we're also one of the most trusted sources of vehicle maintenance and repair of all kinds! The certified technicians in our Evansville Mazda service center tackle repairs and maintenance of all kinds, and they proudly work on Mazda vehicles as well as vehicles of all other makes and models.
Looking to try your hand at your own repairs or looking for accessories to outfit to your Mazda vehicle? Our Evansville Mazda parts center has all the Mazda-certified authentic parts your vehicle needs to keep running smoothly, and you can count on the parts you buy from Evansville Mazda always being the proper and reliable part for the job. We also offer easy and transparent financing from our Evansville Mazda finance department, so the only thing you have to worry about when you visit our showroom from Jasper is deciding which Mazda model you like the best!
We Hope to See You Soon at Evansville Mazda
We look forward to seeing you and your vehicle at Evansville Mazda! Our vehicle selection and customer service is one of a kind and just waiting to amaze the drivers of Newsburgh, Owensboro, and beyond! We hope to see you soon at Evansville Mazda!