More and more, drivers around the world and all over the United States have been making the jump into SUVs. It's not hard to understand why. When compared to vehicles like sedans and trucks, SUVs offer a winning combination of size, seating, and power. With a good SUV you can haul cargo, seat the entire family, and even partake in things like off-roading adventures. When you drive a Mazda SUV, you get a little bit more.
The 2018 Mazda CX-3 provides perfect examples of what a Mazda SUV can do. A subcompact SUV, the CX-3 is feature-rich with seating for four and a decent cargo area. Its 2.0-liter inline-4 powertrain likewise provides plenty of horsepower and an impressively efficient fuel experience. When you're driving the CX-3, you'll get an estimated 29 miles per gallon on city roads and 34 on highways.
If you're looking for something a little larger, the 2018 Mazda CX-5 bumps is a bigger car with bigger abilities. Its. 2.5-liter inline-4 packs even more power under its hood, with similar fuel economy ratings. It also delivers more seating and valuable features, including standard active safety systems, that bump its value even higher. Blind-spot monitoring, rear cross-traffic alert, rearview camera; the CX-5 works hard to keep you and your passengers safe.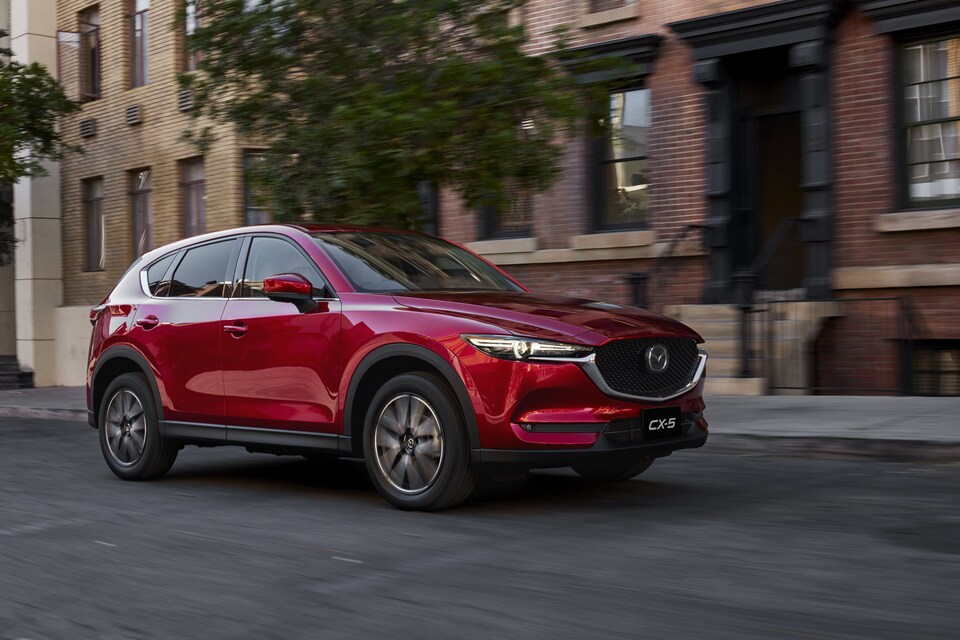 The real main feature of the CX-3 and CX-5? They don't drive like you'd expect an SUV to drive. Precise, athletic, and emblematic of Mazda's "Soul of Motion" design philosophy, the CX-3 and CX-5 both boast athletic driving styles that are unique among their competitors. When you slip behind the wheel of one of these SUVs, you're not getting an awkward clunker. You're taking control of a precise and sporty vehicle that's fun to drive.
Want to learn more about the CX-3, CX-5, and Mazda's larger SUV lineup? Get in touch with Evansville Mazda in Evansville, IN. Our dealership at 4500 Division St is full of brand experts who would be happy to answer any questions you have. We can also show you other options in our inventory of new cars.