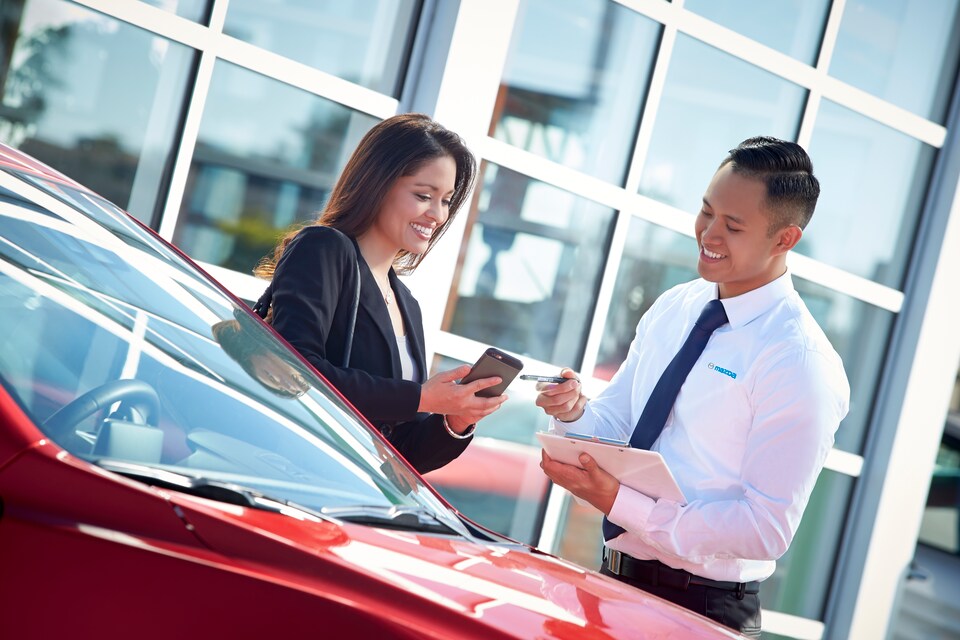 Keep Your Mazda Moving with Expert Service at Evansville Mazda
Your Mazda model is designed to appear as if it's in motion even while at rest, but to make sure that it runs smoothly when it's actually moving, you need to treat it to expert maintenance and repair. That's where our team of professional service technicians at Evansville Mazda comes in. Whether your car's maintenance needs are dictated by the service intervals in your owner's manual or an unanticipated problem that pops up in between, our experienced staff can help you keep your vehicle in tip-top shape with high-quality service and genuine Mazda parts.
Routine Maintenance
Bringing your vehicle in for service at manufacturer-recommended intervals is the best way to help it last longer and perform better. Here at our service center, we're prepared to handle your vehicle's scheduled maintenance quickly and carefully so you can enjoy your car for many more years to come and remain confident when you take the wheel. We're well-equipped to take care of routine maintenance items like oil changes, tire rotations, fluid service, inspections and more to help ensure that all your vehicle's parts and systems have what they need and are working properly.
Schedule Repairs
Not all service needs are kind enough to stay on schedule, but when a warning light, flat tire, or some other automotive issue brings you to our doors, you can be sure that our team will work diligently to get your vehicle fixed up with OEM parts and ready to hit the road again. If your vehicle needs repair, you can rely on us to get the job done.
Make an Appointment Today!
Schedule expert service online or give us a call today to set up an appointment that works for your calendar. We're proud to serve Evansville and our nearby communities of Newburgh, IN; Jasper,IN; Henderson, KY; and Owensboro, KY, so don't hesitate to get in touch with us!